What is the Kenaf nano C-100?
 Nanocarbon lubricant made from lignin extracted from kenaf has been used to significantly reduce frictional resistance.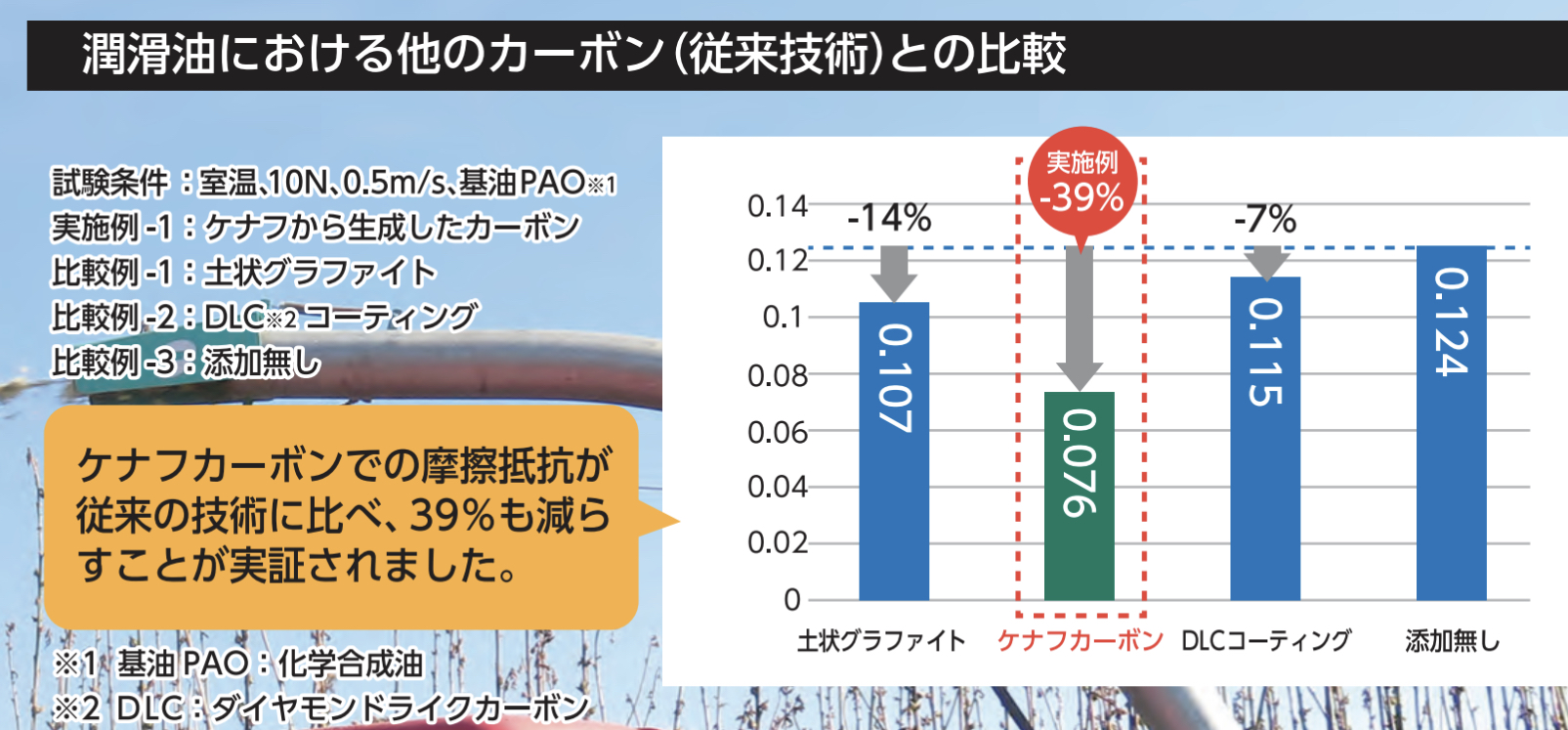 Kenafu, which is said to be an environmental plant, is a monennial plant of the genus Euphora native to Africa and is notable for its rapid growth and absorption of carbon dioxide.
Reduce carbon dioxide emissions from cars by using automotive engine oil lubricants that are derived from Kenaf.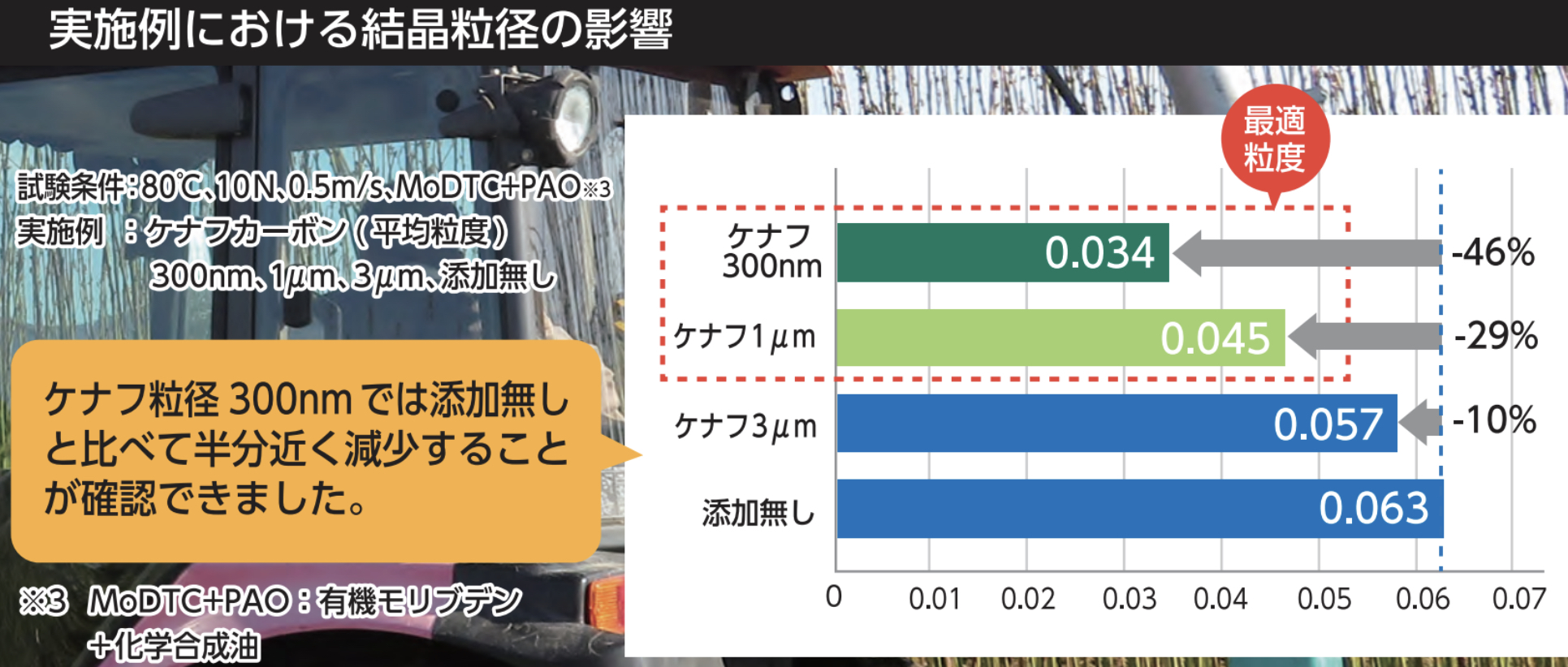 nanocarbon manufacturing process